"O2 (Oxygen) monitoring over LoRaWAN can save lives"
Telemetry2U delivers an affordable yet reliable system to help make your workplace safer
O2 (Oxygen) monitoring over LoRaWAN
Indoor vehicles (forklifts and reach trucks etc), manufacturing processes and industrial equiptment such as liquid nitrogen generators, gas powered heaters and more create fumes. These displace the oxygen in the air odorless gases such as monoxide or dioxides. These gases aren't easily detectable without proper monitoring equipment – and left unchecked, can lead to asphyxiation and death. If you're running a warehouse, manufacturing plant, or other facility that needs to take proper ventilation into account, you need systems in place before it is too late.
Indoor Luckily, monitoring these gases is relatively straightforward. There are countless systems on the market that can be set up to alert you the moment these (and other) dangerous gases reach unsafe levels. Companies such as Honeywell have a catalogue of different systems perfect for every application. The only problem? Until now, there hasn't been a simple, reliable way of bringing the data these systems create into a network for better reporting, safety procedures and more.
Luckily, with Telermetry2U's private LoRaWAN networking, it's easier than ever to get your systems online, so you can save money, time, and even lives.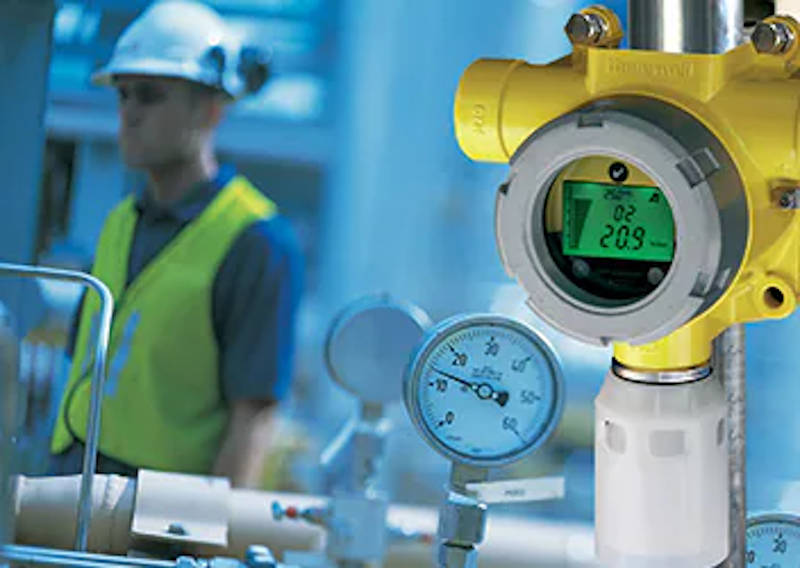 Lets say you're running a large facility with lots of separate locations that need to be monitored for the accumulation of dangerous gases. You're going to need to think about a few things:
Are the systems currently online and functional?
Are the systems properly calibrated?
Are any of the systems currently showing dangerous concentrations of gases?
This is where LoRaWAN networks shine. For starters, they have the advantage of incredible range; with a span of 10km+, you're not going to have any issue getting all your sensors to talk to one another.
The integration between industrial high-end sensors and Telemetry2U's IoT platform is easily made with Dragino's LoRaWAN LT22222L I/O controller through the 4-20mA interface.
It would, of course, be handy to have all this information in one place. But there's a big problem: you need to find a (very expensive) system that can span your entire operation. You might, for instance, have production and warehousing facilities hundreds of meters away from one another. And unless you've spent thousands of dollars on a site-wide WiFi network, you're not going to find it easy to get your sensors to talk to HQ.
Secondly, your sensors can talk to you – alerting you of any anomalies – but you're also able to talk to your sensors. With high quality instruments like the Honeywell Sensepoint XCD, this means you'll be able to conduct calibrations with an app on an Android device or iPhone – from wherever you are on the planet.
Third, you'll have access to all the benefits of the Telemetry2U's IoT platform: mass user alerts, comprehensive reporting, 24/7 uptime and access to your devices, and more. Plus, with a LoRaWAN network and a Telemetry2U account, the don't have to stop at gas monitors. Any sensor from our entire range of products can work on your new network, giving you unprecedented visibility and control over your entire operation. From temperature sensors, to agricultural devices, to leak detection, security and more – your entire operation can be networked across your very own LoRaWAN IoT network.