Service & Features
"Accessing accurate, reliable and timely data should be easy. Telemetry2U designs solutions that give you around-the-clock control and peace of mind"
Telemetry2U is an IoT company that provides a complete suite of products and services designed to monitor sensors and control devices over the internet. We use proven LoRaWAN technology to transfer data from the real world to our sophisticated IoT platform, where you can view your data in various formats including dashboards, charts, tables, and more from anywhere in the world. You can read more about how it works here.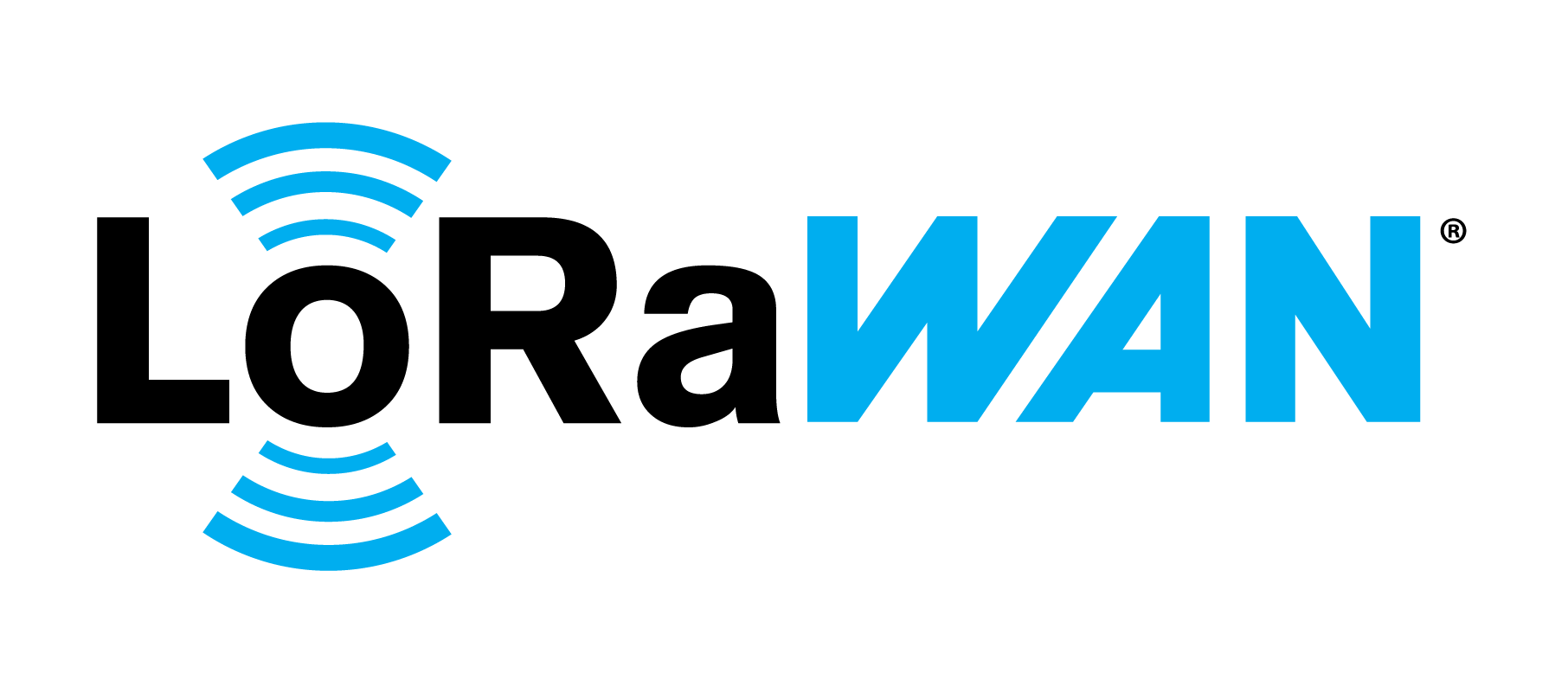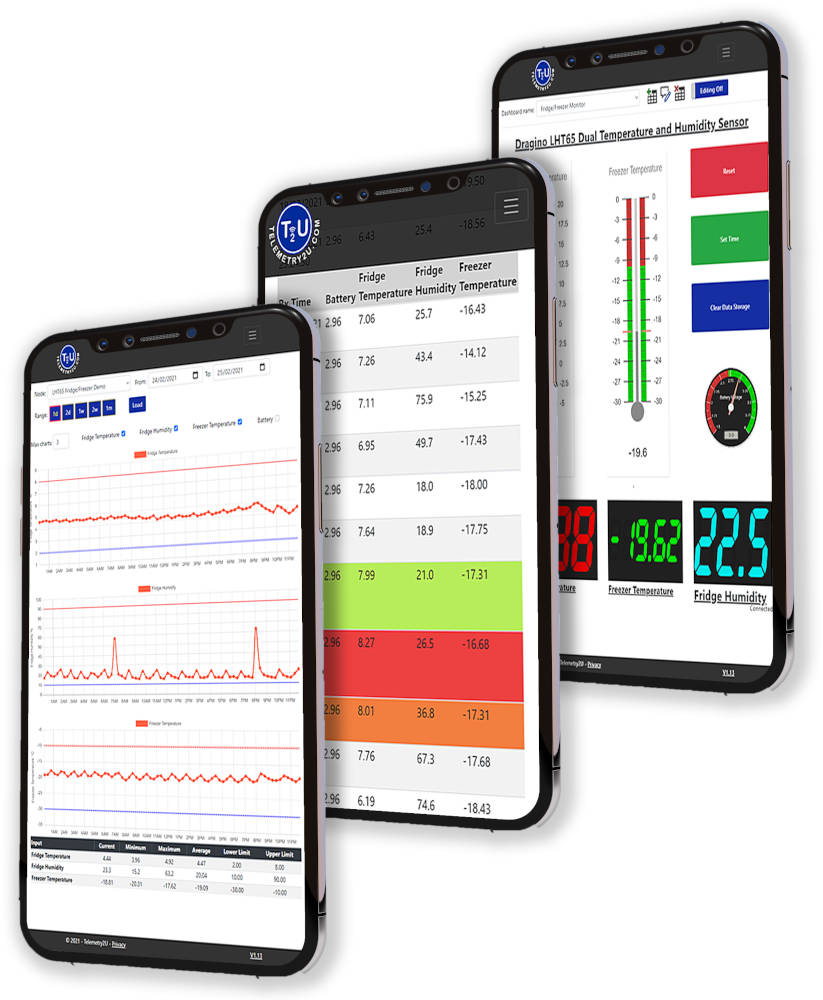 Suitable for all Environments
"Finding a specific sensor for a specific need is made easy. Telemetry2U's plug-and-play IoT sensors cover most requirements, plus you have the capacity to integrate a whole host of third party sensors for more specialised tasks"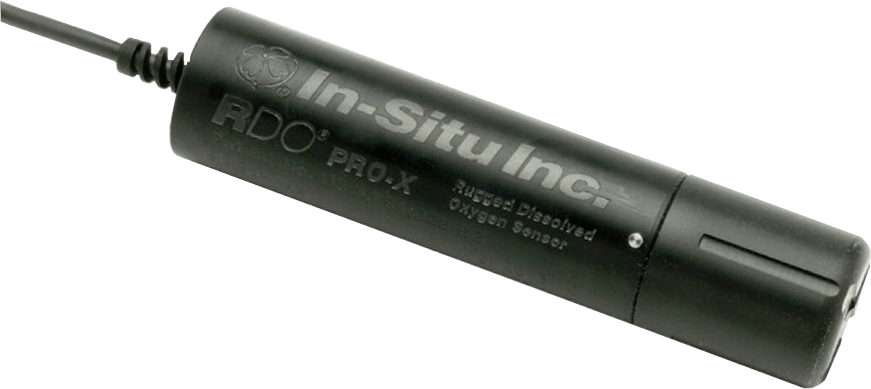 How it all works
"Telemetry2U simplifies IoT monitoring and control systems with true plug-and-play technology backed by a powerful, yet easy to use interface"
IoT (Internet of Things) technology is changing the world through the smart connectivity of devices. For those of you who are new to the term, IoT is exactly as it sounds, connecting your 'things' to the internet so that you can talk to them through any other device connected to the internet – like a Smartphone or PC. It enables you to monitor your 'things' and even control them, in near real-time, from anywhere in the world.
LoRaWAN (Long-Range Wide Area Network) has revolutionised the IoT industry by providing an ultra-low power, high-performance and secure communications protocol to connect your devices to the IoT cloud. It achieves this through a long-range (10km+) wireless link between your LoRaWAN devices and a LoRaWAN gateway. The gateway is connected to the internet via Wi-Fi or 4G and acts as a kind of middle-man between your devices or 'things' and the IoT cloud.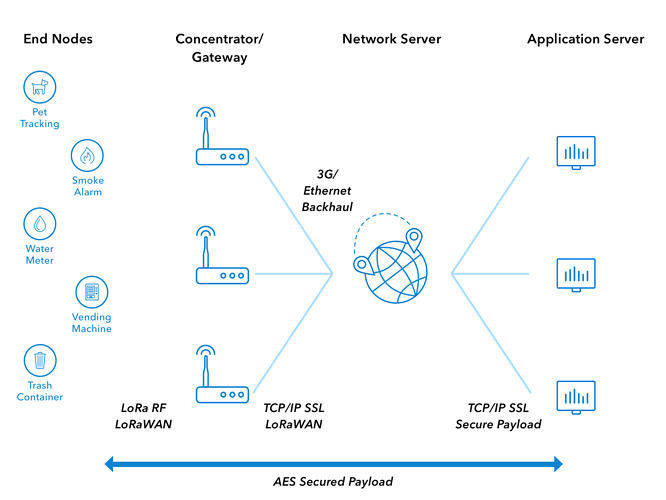 Once you have a Telemetry2U subscription, you're able to login to Telemetry2U's IoT Platform control your 'things' remotely and monitor their sensors and conditions in near real-time on a live dashboard. In addition, you can review historical data on tables, charts, reports and more. You can easily configure alerts that notify you via email, SMS or even a voice call when 'things' are changing. It gives you complete control and provides you with crucial information to help you run your operations more efficiently and intelligently. You don't need to be a computer programmer or network engineer to get it all up and running with Telemetry2U's simple and straightforward approach.
There's a huge range of LoRaWAN end-devices and sensors that are plug-and-play compatible with Telemetry2U. The seamless integration between these end-devices and Telemetry2U's IoT platform opens a near unlimited range of potential IoT applications that anyone can employ to make their world 'smarter' through broad connectivity.
Put simply, when you purchase through Telemetry2U, you're investing in a complete system that is capable of so many 'things', not just the one thing. You're not limited by what you can connect to our system. This is what makes it all so unique. It's incredibly dynamic, yet it's affordable, simple and reliable.
If you would like to learn more on how Telemetry2U can help you get your world on the IoT Cloud, please get in touch with us today.
Getting started is simple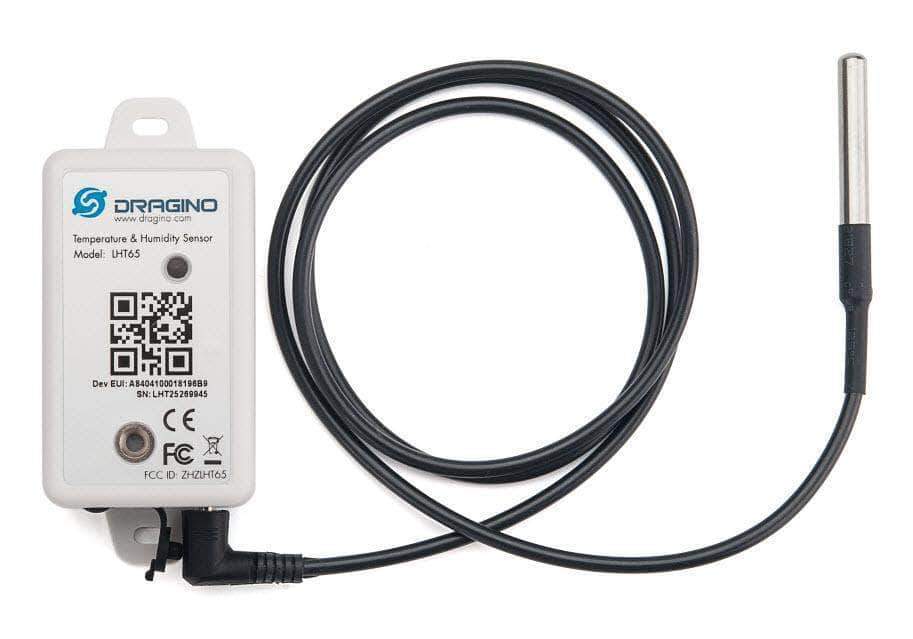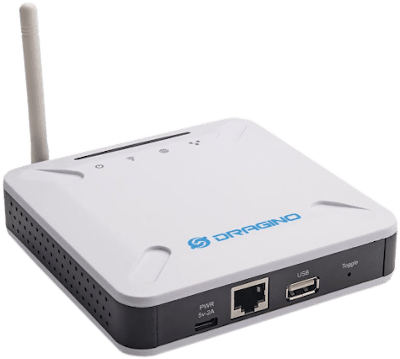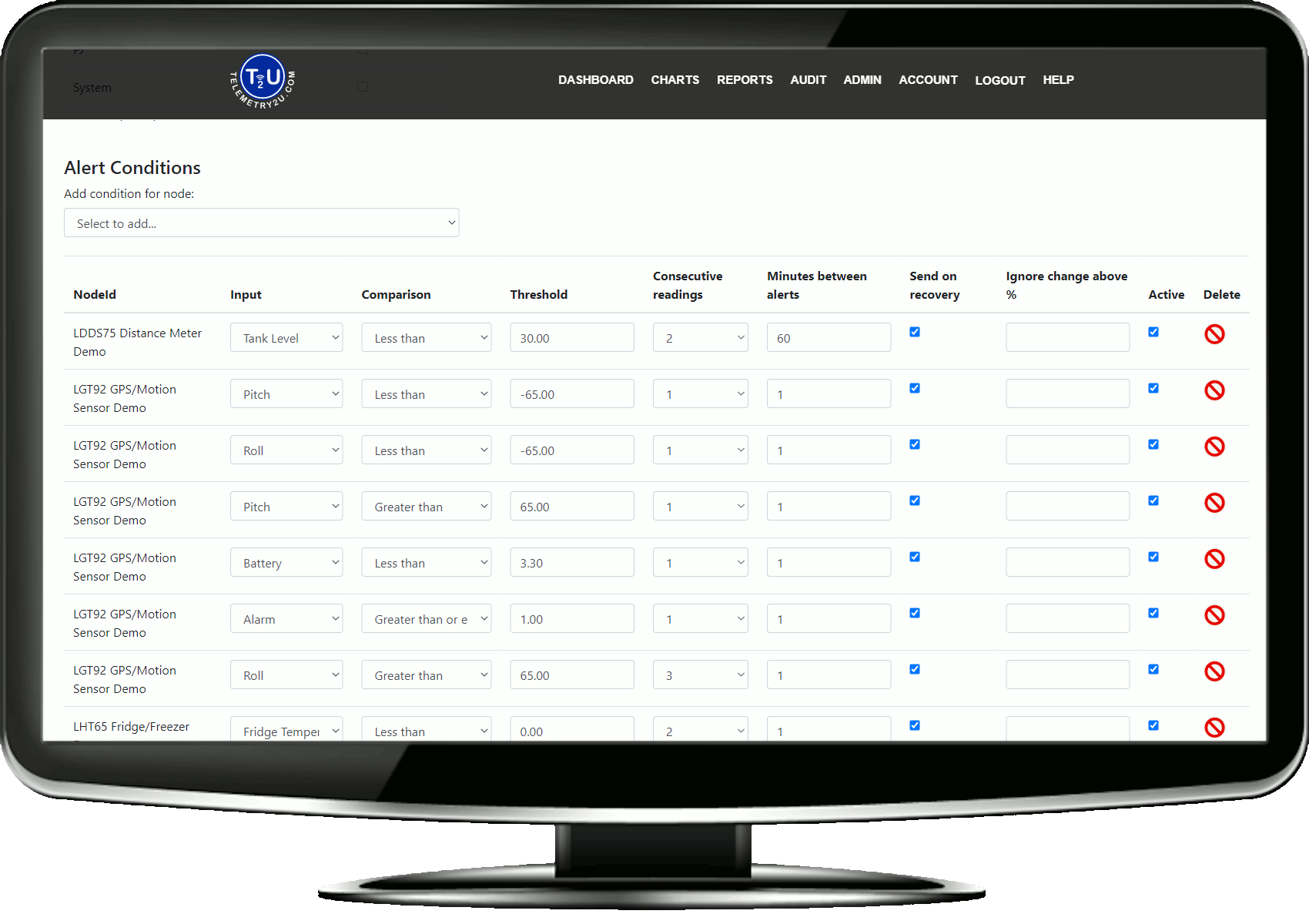 Server Pricing Table
"Pick a server plan that fits your requirements. No lock-in contracts mean you can stop and start the service whenever suits you"
Basic
Up to 3 Nodes
Up to 3 User Accounts
Single Dashboard
20-Minute Update Rates
Email Alerts Only
Download Audit Reports
Free for 12-months
Only $100-/year onwards
3-Month Data Retention
2-Months Free When Paid Annually
Advanced
Up to 20 Nodes
Up to 5 User Accounts
Up to 5 Dashboards
10-Minute Update Rates
10 x SMS Alerts / Month
Scheduled Audit Reports
Add Annotations to Alerts
Apply Sensor Calibrations
6-Month Data Retention
2-Months Free When Paid Annually
Ultimate
Unlimited Nodes
Unlimited User Accounts
Unlimited Dashboards
5-Minute Update Rates
Email, SMS & Voice Alerts
Scheduled Audit Reports
Add Annotations to Alerts
Apply Sensor Calibrations
12-Month Data Retention
2-Months Free When Paid Annually
Please contact us if you have a different requirement that falls between these plans.
Some of Our Products
"Our wide range of products offer nearly unlimited solutions - all backed up with a 12-month warranty from date of activation"
Dragino LHT65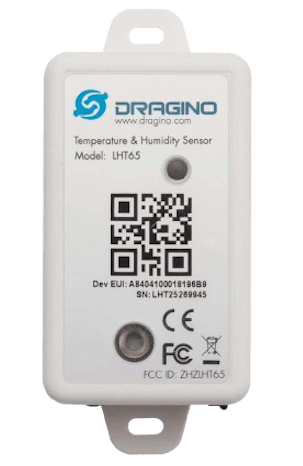 Temperature & Humidity with internal and external sensors
Ideal for Hospital and Lab temperature monitoring
Dragino RS485LN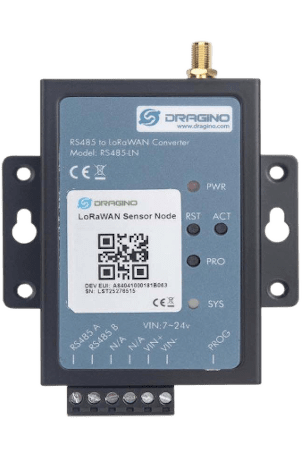 RS485/MODBUS to LoRaWAN converter
Opens up a host of cost effective applications
Dragino LT22222L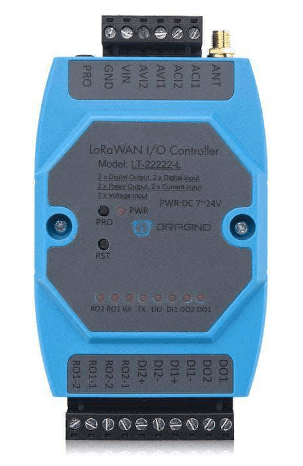 Input/Output Controller with various inputs and relay outputs
Monitor industrial sensors and control power outputs
Dragino LGT92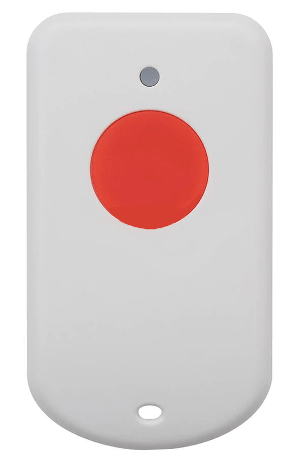 GPS/Motion Sensor with Accelerometer and panic button
Added security while keep track of assets in real time
We have many more IoT Sensor Nodes, IoT Gateways, and Accessories available on our Online Store

Contact Us
"Get in touch with our support team at any time. We love to help"