Service & Features
Accessing accurate, reliable and timely data should be easy. Telemetry2U designs solutions that give you around-the-clock control and peace of mind
Live Dashboard

Clearly catch all your sensor's events in real time - on all platforms and devices - with our user-configurable dashboard.



Reliable Alerts

Receive notifications if a sensor falls out of range or loses connection. Interactive and persistent voice calls ensure critical events are never missed.

Data History

Your data is kept safe and private on our secure, backed-up servers. Visualise changes and events on interactive charts and tables.



User Management

You're in charge. Control who sees sensor data or notifications. User access and privileges can be modified by system administrators with ease.

Calibrations

Our advanced calibration techniques make it possible to acquire NATA Certification Certificates by accredited laboratories on selected devices.

Audit Reports

Collate and schedule detailed information on events, notes, calibration data and much more with customisable Audit Reports
Suitable for all Environments
Finding a specific sensor for a specific need is made easy. Telemetry2U's plug-and-play IoT sensors cover most requirements, plus you have the capacity to integrate a whole host of third party sensors for more specialised tasks.
Laboratory

Ensure your product quality meets NATA regulations with accurate and reliable out-of-the-box IoT solutions.

Aquaculture

Connect to a wide range of industrial and professional grade sensors with our many interface options.

Agriculture

Maximise your productivity with clever IoT monitoring and control systems designed to make life easy.
How it works
Telemetry2U simplifies monitoring with true plug-and-play technology backed by a powerful, yet easy to use interface.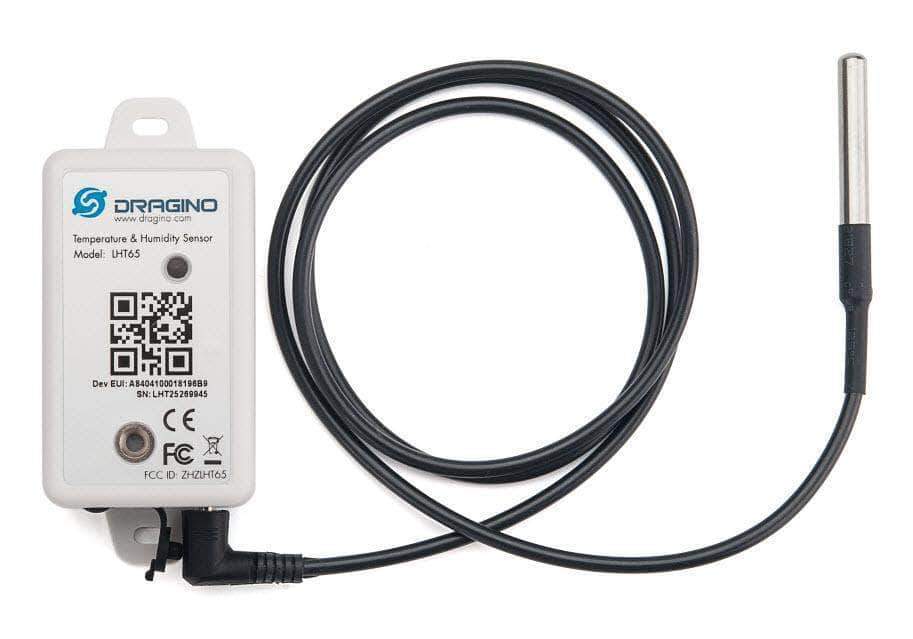 Choose Your Sensors
We supply proven and reliable LoRaWAN Sensor-Nodes for a huge range of applications. Each one is programmed and tested before shipment to ensure they work right out of the box with minimal installation requirements. Our network server receives raw data via the Gateways, where it is displayed on our front end in a user-friendly format with no programming necessary. Our Dragino RS485-LN node with RS485/MODBUS interface greatly extends your sensor possibilities by allowing you to connect to high end 3rd party sensors. Nodes are usually supplied with a factory calibration but our server can allow for NATA certified calibrations if requested. The calibration coefficients and history are stored on our server rather than the end-devices, ensuring the precious information is never lost with the details provided via our built-in Audit Reports. This allows you to track sensor changes over time. Most sensor-nodes are battery powered and you can expect 8-Years+ of operation with 20 minute sample intervals in good radio contact.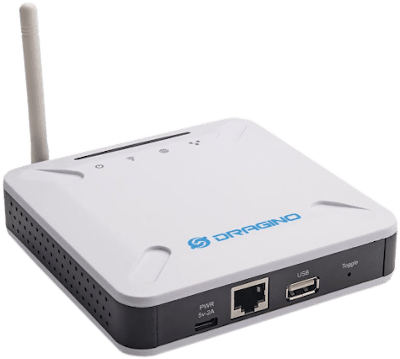 Select Your Gateway
The Gateway is the middle man; picking up the Long Range (LoRaWAN) radio messages sent by your sensors, and passing them onto Telemetry2U's secure and private network server. All that's required is an AC power socket and an internet connection. The Gateway's range depends on environmental factors, but usually reaches around 10km if unobstructed. We can customise your Gateway for indoor/outdoor use, internal/external antennas, battery back-up and either Ethernet, WiFi or 4G connections. Basically, we can cover nearly all environments and situations depending on your requirements. Gateways are of course shipped with the latest firmware and configuration to ensure a seamless installation with no IT skills required.
Pick a Server Plan
The server is where the magic happens. This is where you can view and control your data in near real time. Telemetry2U offer a few licence options depending your expected capacity and the features you require. Our home package costs only $19-/month and allows for up to 5 sensor nodes per Gateway with limited access. Our $99-/Month Commercial plans allow for 1000's of nodes per Gateway and unlocks all server features including 24/7 Alerts, Audit Reports and Complex Calibration techniques. Our server is backed-up up to the Cloud every 30 minutes so you can trust that your data history is secure and never lost. Your plan can be changed or cancelled at any time with no lock-in contract so you stay in control.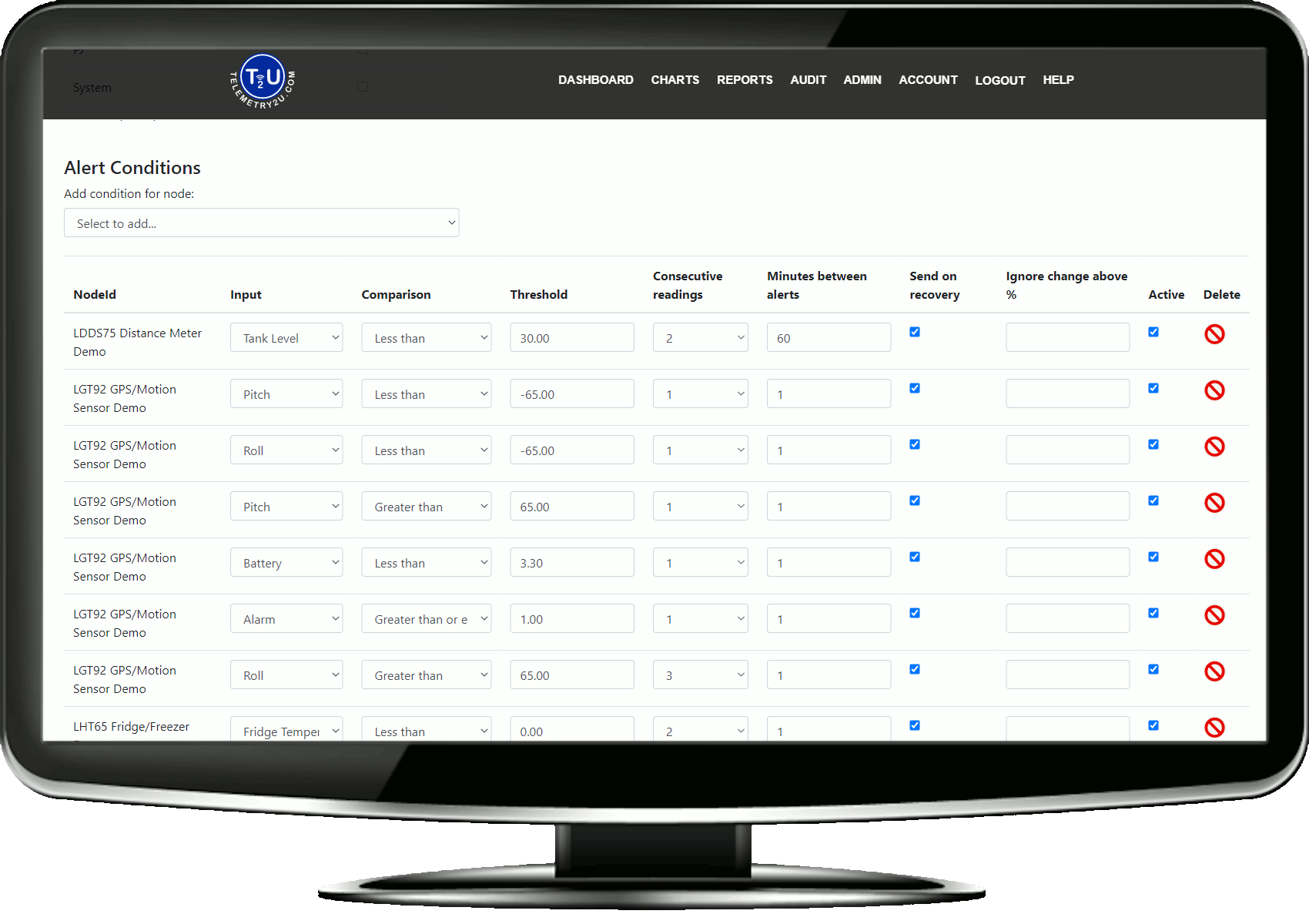 Log in and Configure
Upon receipt of your goods, all that's left to do now is plug in, log on and make it yours. Power up your sensors and gateway, then log in to Telemetry2u.com's front end on any of your devices and configure your settings in the way that works best for you. You control who can see your data and receive alerts. Our interactive voice calls will prompt users for a keypad input to confirm that it has been received and if no input is detected, the next user will be notified, and so on, until confirmation is received. This ensures that in the event of an emergency, action is promptly taken with records logged and provided in the scheduled Audit Report.
If you're interested, read more about the technical specifications on LoRaWAN Technology Here.
Server Pricing Table
Pick a server plan that fits your requirements. No lock-in contracts mean you can stop and start the service whenever suits you.
Basic
Server Licence with Dashboards, Charts and Tables
Up to 5 Sensors
Voice/SMS & Email Alerts
Complex Calibrations
Scheduled Audit Reports
Advanced
Server Licence with Dashboards, Charts and Tables
Unlimited Sensors
Voice/SMS & Email Alerts
Complex Calibrations
Scheduled Audit Reports
Ultimate
Server Licence with Dashboards, Charts and Tables
Unlimited Sensors
Voice/SMS & Email Alerts
Complex Calibrations
Scheduled Audit Reports
Our Products
Our wide range of products offer nearly unlimited solutions - all backed up with a 12-month warranty from date of activation.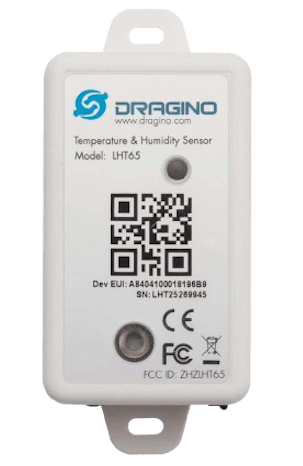 LHT-65
Temperature & Humidity with both internal and external sensors
Ideal for Hospital and Lab temperature monitoring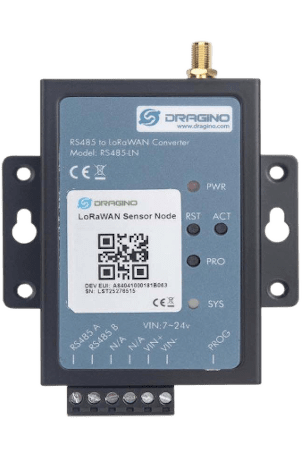 RS485-LN
RS485/MODBUS RTU for intergration to many high-end sensors and controllers
Opens up a host of cost effective applications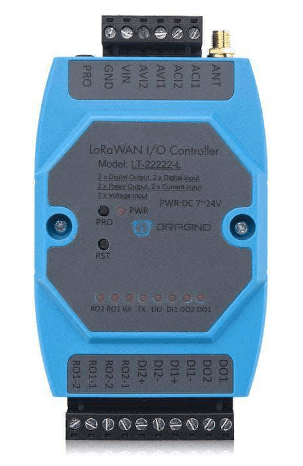 LT-22222-L
Input/Output Controller with various inputs and relay outputs
Monitor industrial sensors and control power outputs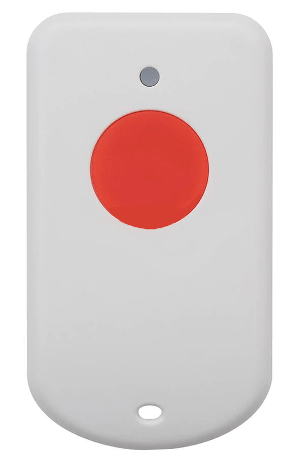 LGT-92
GPS/Motion Sensor with Accelerometer and panic button
Added security while keep track of assets in real time
We have many more LoRaWAN Gateways, Sensor Nodes and Accessories available on our Online Store
Contact Us
Get in touch with our support team at any time. We love to help.