"Real-time temperature monitoring in Hospitals, Laboratories and Pharmacies is often a NATA requirement"
Telemetry2U offers a dynamic IoT solution, complete with reliable alerts and simplified data access
Temperature Monitoring on Cloud with LoRaWAN
The accurate measurement and record keeping of temperature in refrigerators, freezers and incubators at any laboratory, hospital or research facility is critical. In most cases, refrigerators and freezers are responsible for the storage of samples including blood, vaccines, reagents, drugs, therapeutic and medical products. Incubators are used to culture cells, and temperature is critical for this to occur successfully. Regardless of the sample type, incorrect temperatures across all products can mean the difference between success and failure. Not only resulting in financial loss but in many cases years' worth of priceless and irreplaceable research.
Unfortunately, errors and failures relating to temperature control in refrigerators, freezers and incubators are relatively common and can occur for several reasons: from hardware or power failures to someone simply leaving the door open. Given the likelihood of errors occurring, it's vital that users are notified immediately of any irregularity, ensuring corrective actions can take place in a timely manner.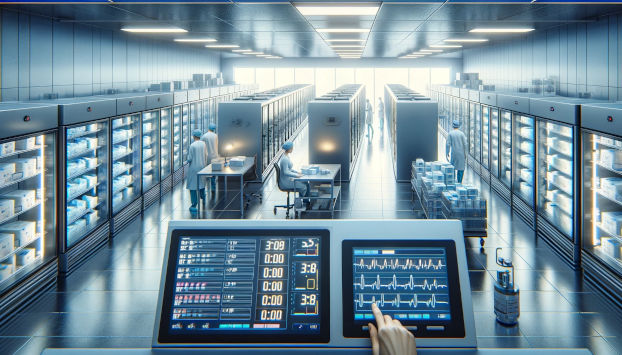 Temperature monitoring of laboratory and hospital equipment is also largely required under legislation and is governed by the National Association of Testing Authorities (NATA). Accurate records and explanations of any temperature variations outside of the product range is a requirement. Failure to meet NATA standards can be a costly and stressful experience, in the worst-case scenario, your facility can risk losing its NATA accreditation.
Telemetry2U have the solution to all your temperature and humidity monitoring needs. Unlike other products on the market that can often be unreliable, expensive, or require manual downloading and data processing, our products are simple, reliable and provide real-time accurate data.
Telemetry2U offers a plug-and-play interface with Dragino's LHT65 IoT Temperature and Humidity Sensor, which comes with additional features to give you a reliable and robust solution. The LHT65 uses LoRaWAN technology, a secure and highly reliable wireless network with superior performance and range. It's common for users to experience 10km line-of-sight and 100's of meters indoors, due to the high noise immunity and strong signal.
The LHT65 has an internal temperature and humidity sensor, as well as an external temperature sensor. With a 20-minute logging rate, the battery last for up to 10-years. No external power is required meaning installation is very simple. With good network strength, the whole sensor can be placed directly inside the refrigerator, freezer, or any other temperature-controlled environment. A NATA certificate can be provided upon request.
Data is sent in real-time to the gateway, where it is uploaded to Telemetry2U servers. Our servers have an up time of over 99%. A gateway with 4G back-up is recommended for critical temperature monitoring applications. In the rare event of a system outage, the LHT65 internal memory is automatically polled so that all data lost during any network outage is promptly recovered. Meaning that your data is not lost or does not require manual download. The automatic recovery feature of the LHT65 is unique to Telemetry2U.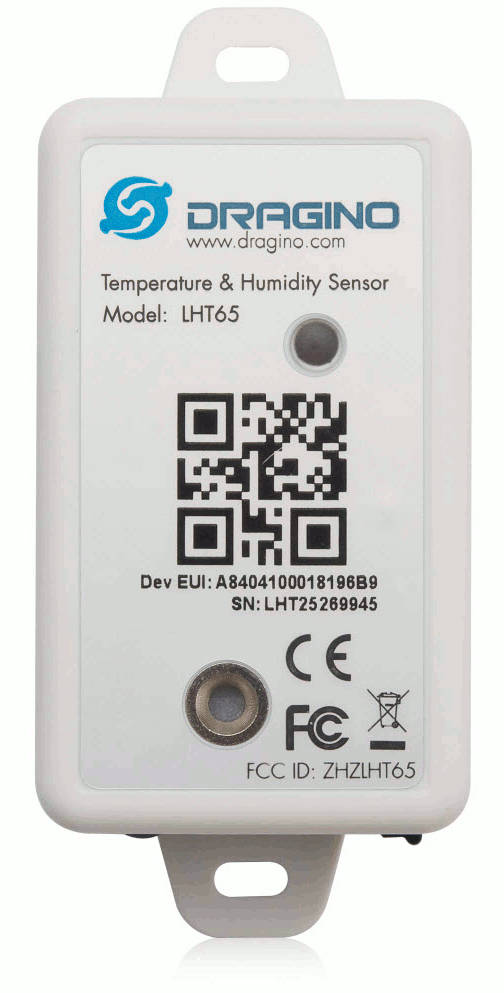 Telemetry2U's IoT platform offers you complete control and peace of mind.
Our easy to use alert system allows you to choose which alert type suits your needs, whether that be Email, SMS or voice calls. An additional feature option are T2U's persistent voice calls, which ensure multiple recipients are contacted until someone acknowledges the call with a key press, greatly reducing the chance of an event being missed. All alert options are inclusive in your T2U plan, so there is no need to manage multiple messaging accounts.
Our user configurable dashboards give you an instant overview of your sensor's status, while the charts and tables clearly display historical data. Customers have the ability to login from any device to view data or change settings. Data is stored on our Azure backed-up server for up to 12-months and can be emailed to you in PDF format at a frequency of your choosing. Audit reports show all the system information needed to satisfy NATA, including charts, calibration information, alert history, as well as any annotations added to an alert evert.
You can see a working demo of Dragino LHT65 Temperature/Humidity sensor on Telemetry2U's IoT Platform.
Telemetry2U also supply a range of Aluminium temperature buffers that are deigned to use the with the sensors we supply. Read about the the importance of using a temperature buffer in cold storage enviroments to better represent your samples and help reduce the chances of triggering false alerts, like when a door is opened for a short time.