Remain in control with our real-time temperature monitoring solution
Designed to meet the requirements of hospitals, laboratories and pharmacies
Streamline your NATA compliance and protect your assets 24/7 with reliable alert notifications
The Importance of Temperature Monitoring
Accurate temperature measurement and meticulous record-keeping are paramount when it comes to refrigerators, freezers, and incubators in laboratories, hospitals, and research facilities. These essential storage units safeguard valuable samples such as blood, vaccines, reagents, drugs, and therapeutic products. Additionally, maintaining precise temperature control is crucial for successful cell culture in incubators. Any deviations in temperature, regardless of the sample type, can have profound consequences, leading to financial loss and potentially jeopardising years of invaluable research.
Regrettably, errors and failures related to temperature control in these equipment are not uncommon and can stem from various sources, ranging from hardware or power malfunctions to a simple oversight like leaving a door open. Given the inherent possibility of such errors, it is imperative that users receive immediate notifications of any irregularities, enabling prompt corrective actions to be taken.
NATA and/or TGA compliance in likely also required. Meticulious record keeping and manual temperature checks and verifications can be time consuming and leaves you open to human error. Luckily, there is a better way.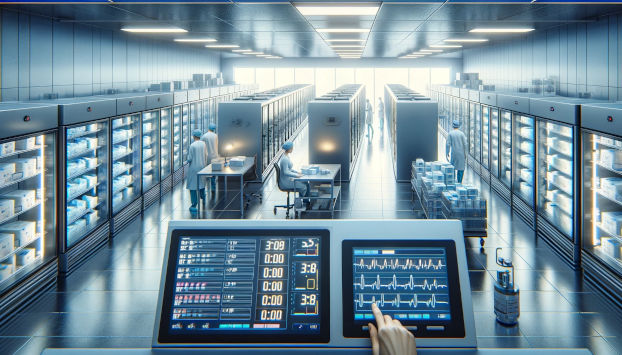 Our IoT Platform offers a straightforward and feature packed solution for temperature monitoring applications in hospitals, laboratories, pharmacies and more. We have carefully considered the feedback from our users and developed our services to provide the utmost level of protection while simplifying the auditing and record-keeping processes. We can initially assist you with setting up your account, including adding users, configuring alerts/audit reports, and creating example dashboards. As you continue using our services, we provide ample documentation and working examples to guide you every step of the way so you can easily manage things yourself, and our support team is available to assist you whenever needed.

View graphical dashboards on your smartphone, laptop, or PC. Customise and display real-time data on any of your connected devices. Rest easier with 24/7 access, no matter where you are.
Make informed decisions with historical data. Analyse data on charts and tables before deciding to take corrective action, especially during a 2am call-out. Also, use the data to intelligently plan defrosts and maintenance schedules.
Email, SMS, and voice call notifications. Never miss an alert event with our persistent and interactive voice calls. A key press from a member of your team is required to acknowledge the call; otherwise, it calls the next user.
Annotate alert events. Leave notes on alert events that will be included in audit reports — no more manual record-keeping.
Dynamically manage on-call personnel. Configure the time and type of notifications users receive.
Trigger BMS - follow usual on-call procedures. In addition to monitoring sensors, T2U can also control devices. Use an I/O controller to trigger Gallagher or any other Building Monitoring System (BMS).
Calibrate sensors for even more accuracy. Calibration coefficents are stored on the server, so they never get lost.
Detailed Audit Reports. Customise audit reports to contain sensor charts, statistics, alert and notification history, calibration details, annotations, and the raw data. They are always available for download and can be emailed automatically.
All documents in one place. Access audit reports and calibration/verification documents from the cloud at any time. NATA audits will become a breeze.
Invite unlimited users. You remain in complete control over user accounts. Individually configure each user's node access and feature availability.
FDA CRM 21 Part 11 Compliance. Digital records are kept on all user activities, and a report email will be sent to you at the end of every month. Read more about our FDA CFM 21 Part 11 Compliance.
Support and warranty. All hardware supplied by Telemetry2U comes with a 1-year warranty, and you'll receive ongoing support whenever you need it.
Reliable technology you can depend on. In the rare event of component failure, internet outage, or power failure, rest assured that you'll be promptly notified, and any lost data will be automatically downloaded from memory when back online.
Plug-and-Play Hardware and Services
We leverage the power of LoRaWAN technology, which seamlessly integrates with our IoT Platform. All hardware can be supplied in a plug-and-play format, preconfigured and linked to your account. There is no need to connect to any devices; you simply install and power them up. In some cases, we may need to coordinate with your IT department to grant network access to the LoRaWAN gateway, but this is usually a straightforward process for which we provide documentation. It's the most hassle-free solution you'll come across, and you don't need much to get started.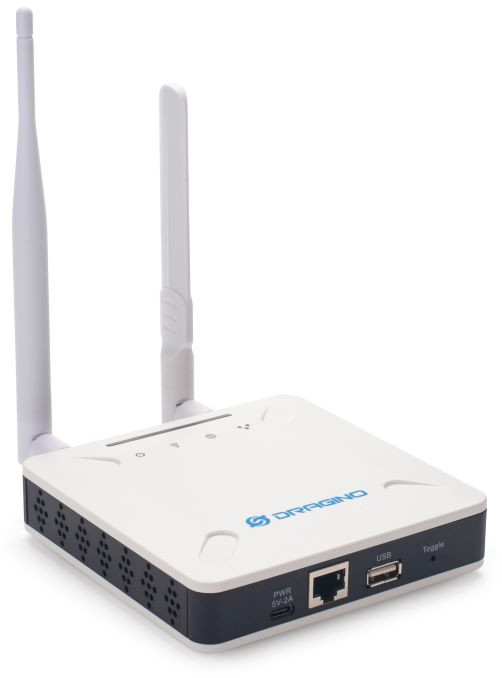 1. LoRaWAN Gateway
A LoRaWAN gateway utilises a long-range wireless RF link to establish direct communication with sensors, transmitting their data to the cloud over the internet. A single gateway has the capability to connect with hundreds of sensors. Thanks to its high noise immunity and low data rates, it can achieve an indoor range of hundreds of meters, even in noisy laboratory environments. The gateway can connect to the internet via Ethernet, Wi-Fi, or 4G. When paired with an optional battery backup and a backup 4G connection, the gateway ensures a highly reliable connection to the cloud.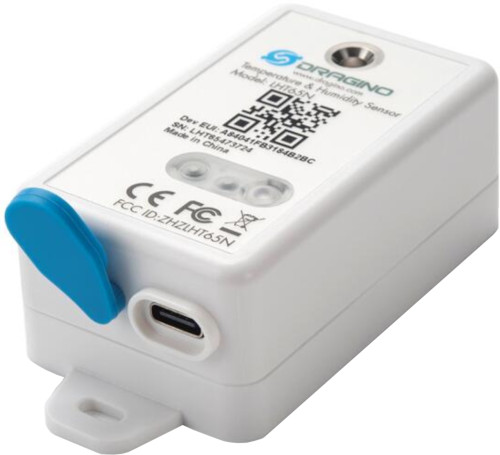 2. LoRaWAN Temperature and Humidity Sensor
The market offers a wide variety of LoRaWAN temperature sensors, and Telemetry2U is here to assist you in selecting the perfect one for your temperature monitoring needs. These sensors come with temperature ranges spanning from -200°C to +800°C and can achieve impressive accuracy levels of up to 0.1°C. Most sensors are battery-operated, providing a service life of over 10 years. With our convenient magnetic mounting kit and no requirement for power points, installation is typically straightforward and non-intrusive.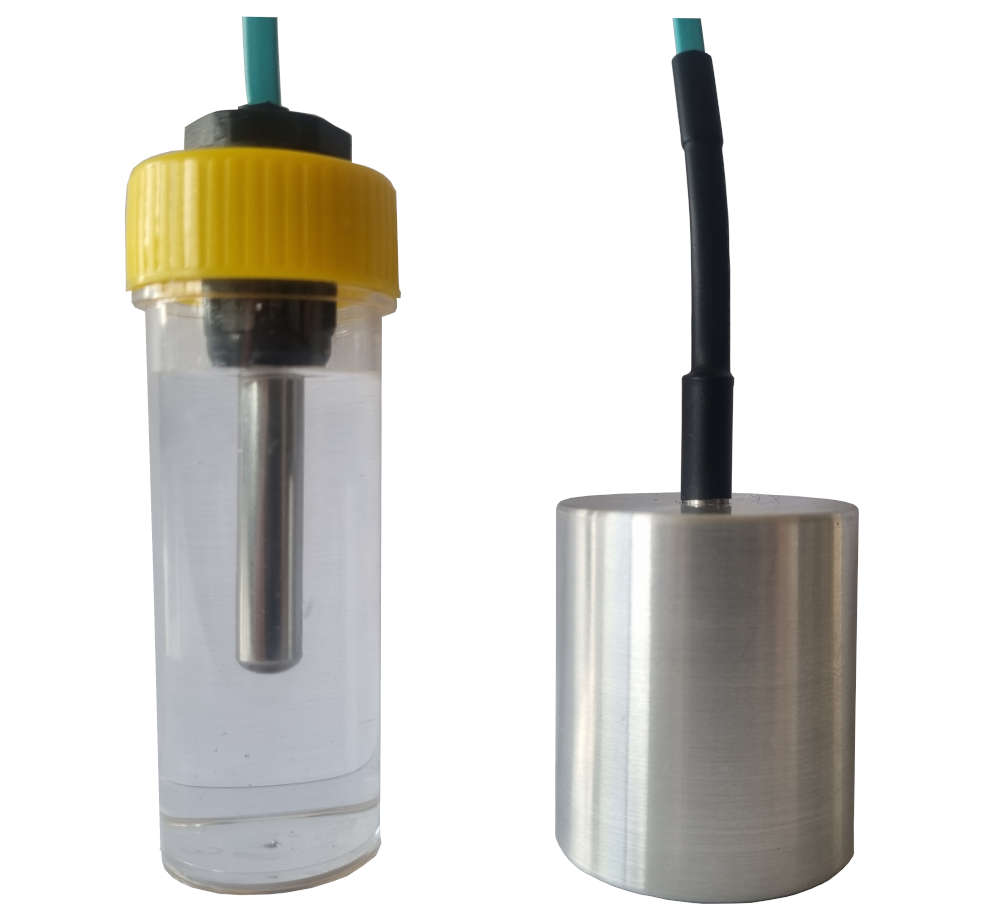 3. Aluminium Temperature Sensor Buffers
When monitoring temperature-controlled environments, it's important to realise the difference between sample temperature and the surrounding air temperature. Air temperature can rapidly fluctuate during defrosts or door open events. These may cause false alerts since the sample temperature probably hasn't dropped nearly as much as the air temperature. To solve this, the sensor is usually placed inside some sort of temperature buffer that provides an accurate representation of the sample. Telemetry2U designs and supplies custom aluminum temperature sensor buffers. They are easy to mount, don't leak (unlike traditional glycol bottles), and have a second thermowell for a reference sensor, making self-checks and temperature verification much quicker and accurate.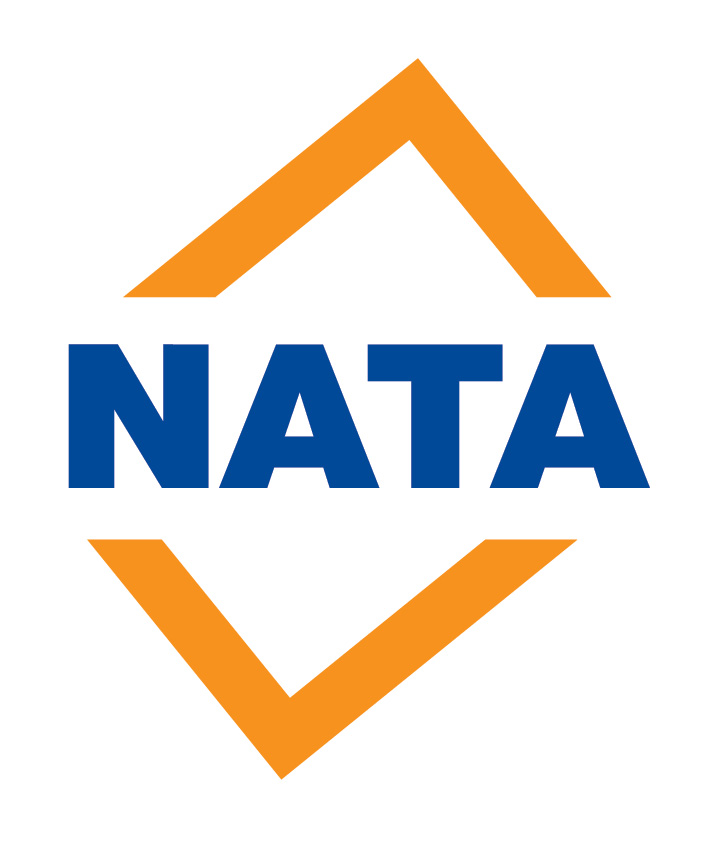 4. NATA Calibration Certificate
In most healthcare and laboratory applications, sensors typically undergo initial verification of accuracy at a NATA facility. The facility conducts a 2-point or 3-point temperature check in a tightly controlled environment, such as a water bath or environmental chamber. If the readings fall outside your specified range, they will apply an appropriate calibration technique and verify the results with another check. Once the process is complete, a NATA calibration certificate will be generated and made accessible on the cloud. Subsequent NATA verifications can often be performed on-site, depending on your requirements.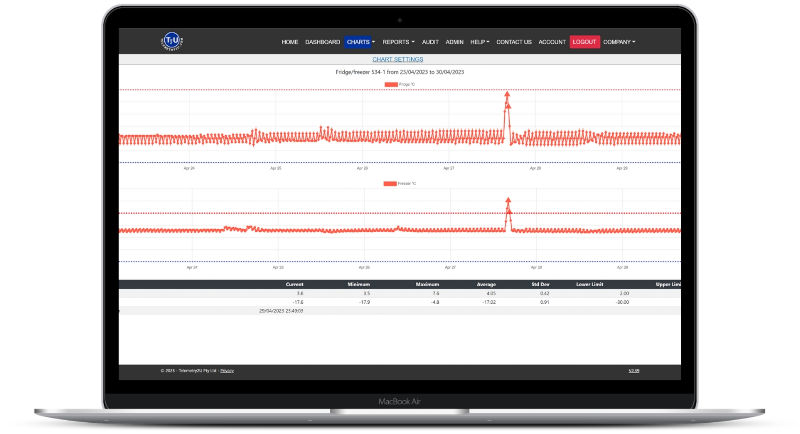 5. All Inclusive IoT Platform
When you purchase preconfigured hardware from us, we provide you with a customised IoT platform plan that perfectly aligns with your specific requirements. This tailored plan offers a more cost-effective solution compared to our PAYG plans, with potential savings of up to 75% per year. We combine all services, including the network server, application server, cloud storage, SMS and voice calls, as well as ongoing support. There is no need for any third-party services as everything is seamlessly integrated into our platform.
You can see a working demo of Dragino LHT65 Temperature/Humidity sensor on Telemetry2U's IoT Platform.
More than Just Temperature Monitoring
Once you have a LoRaWAN network on-site, a wide range of applications becomes available to you. There are numerous LoRaWAN devices on the market equipped with various sensors and controllers. Here are just a few examples of what you can do when combined with Telemetry2U:
Early leak detection: Particularly useful in laboratories with water purifiers where incidents are common.
Monitor both temperature and humidity on environmental/growth chambers.
Direct monitoring of equipment alarm outputs.
Measure real-time water flow and accumulation.
Real-time power measurement and control of equipment and assets.
Keep track of air quality, including VOC, CO2, PM2.5, PM10, and more.
Human movement and presence detection.
Monitoring the status of open/close doors.
These examples are just the tip of the iceberg, showcasing the versatility of LoRaWAN technology.