"Food Safety and Temperature Monitoring in Commercial Kitchens
Streamline your compliance and gain the added peace of mind that comes with real-time temperature monitoring.
In any kitchen environment, maintaining optimal temperatures is crucial to prevent stock loss, preserve food quality, protect customers' health, and comply with various food safety standards. Equipment failure is a common cause of spoilage, especially when it comes to cold storage. Fridges and freezers have moving parts like fans and compressors that will eventually wear out and fail. Control sensors can ingress moisture and provide false readings and evaporators can ice up a reduce overall performance - both of which often go unnoticed until it's too late. Even something simple like a door being left open can quickly turn into a costly disaster if left unnoticed for to long.
A lot of kitchens are still relying on manual temperature checks and completing compliance paperwork manually. Not only is this time consuming, but it can often be to late for corrective actions by the time any problems are noticed.
These are problems shared in commercial kitchens, supermarkets, bakeries, café's, food storage facilities and food transport alike, but some of the risks can be easily mitigated.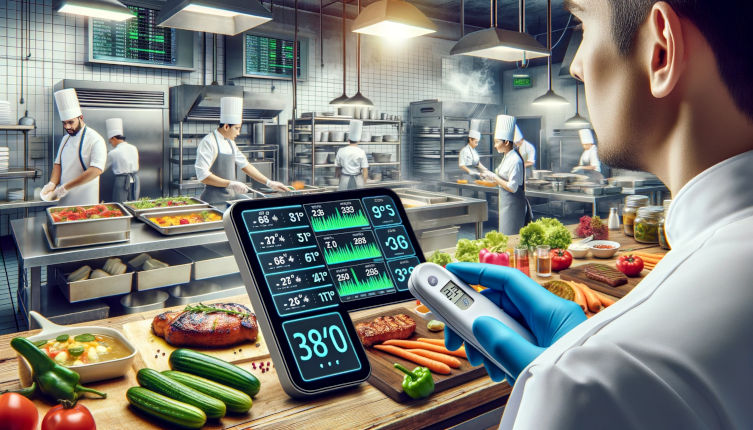 A Simple and Affordable Solution

Telemetry2U offers the perfect, cost effective solution that easily solves all the above problems by providing 24/7 protection with alerts while automating your reporting obligations. We do so with an expandable, long-range, wireless LoRaWAN network, where there is an abundance of technology available on the market and when combined with our simple to use, yet sophisticated IoT platform, you'll enjoy loads of additional features and unlock the full potential of this amazing technology.
Gain access to real-time temperature data from any device. Our cloud-based storage ensures that your data is securely stored and readily accessible on graphical dashboards whenever you need it.
Make informed decisions based on historical records. Access and analyse past temperature data that provide valuable insights, helping you identify areas for improvement as well as plan maintenance schedules, like defrosts.
Never miss critical temperature fluctuations again. Configure email, SMS, and voice alerts tailored to your specific requirements. Be promptly notified of any deviation from the ideal temperature range, ensuring you can take immediate action.
Add annotations to alerts events. Track and document specific events or actions taken. These annotations are clearly displayed on our audit reports.
Satisfy inspectors and effortlessly streamline compliance. Generating comprehensive audit reports has never been simpler and they can be automatically emailed to you and your team, so you don't even have to think about it.
Calibrate sensors for even more accuracy. Done at a NATA facility, you'll be provided with a certificate of compliance. All your essential documents are stored on the cloud, ensuring quick and easy access during inspections and audits.
Remain in complete control of your account. Invite as many users as you like, and remain in complete control of their access and settings. Add as many devices as you like - you only pay for what you use, we don't do automated payments.
Comprehensive documentation, dedicated support, and a warranty. We have plenty of helpful documentation and examples to guide you through the setup and configuration - it's designed to be easy.
Reliable technology you can depend on. In the rare event of component failure, internet outage or power failure, rest assured that you'll be promptly notified, and any lost data will be automatically downloaded from memory when back online.
All that's needed to get started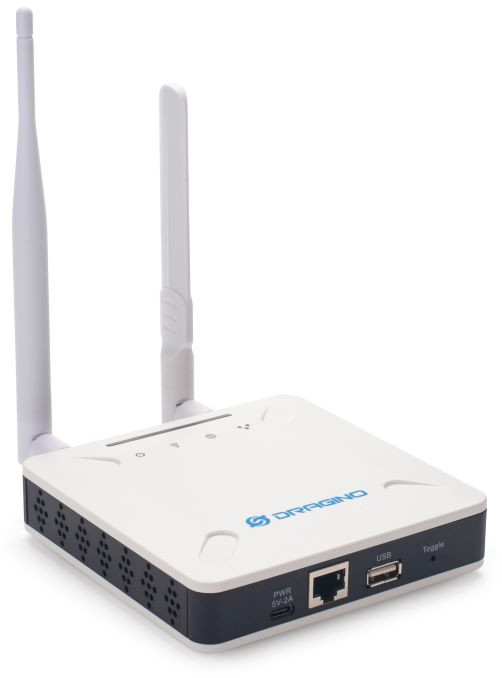 Dragino LPS8v2 LoRaWAN Gateway
Cost: $295 ($375 with 4G)
A LoRaWAN gateway acts as a bridge between the sensors and the cloud server. Sensors communicate with the gateway via a long-range RF connection capable of over 10km outdoors and 100's of meters indoors and then connects to the internet via ethernet, Wi-Fi or 4/5G. The 5G connection can be used as a back-up to the ethernet or W-Fi, and when used with a generic battery backed up power supply, the gateways connection to the cloud is practically bulletproof. The Dragino LPS8v2 LoRaWAN gateway is a great choice for indoor environments.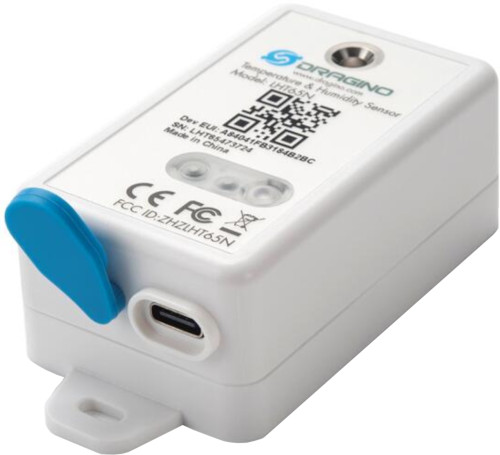 Dragino LHT65N LoRaWAN Temperature and Humidity Sensor
Cost: $85
When it comes to temperature monitoring applications in kitchen environments, we like to take advantage of the Dragino LHT65N. Its battery operated with a 10+ year life and comes fitted with an internal temperature and humidity sensor designed to be placed directly inside fridges and freezers, making installation an absolute breeze. We usually like to use a magnetic mounting kit and fix the node to the outside while using the optional external temperature sensor mounted in an Aluminium buffer. Both sensors have at least 0.5°C accuracy and can be improved even more with a calibration.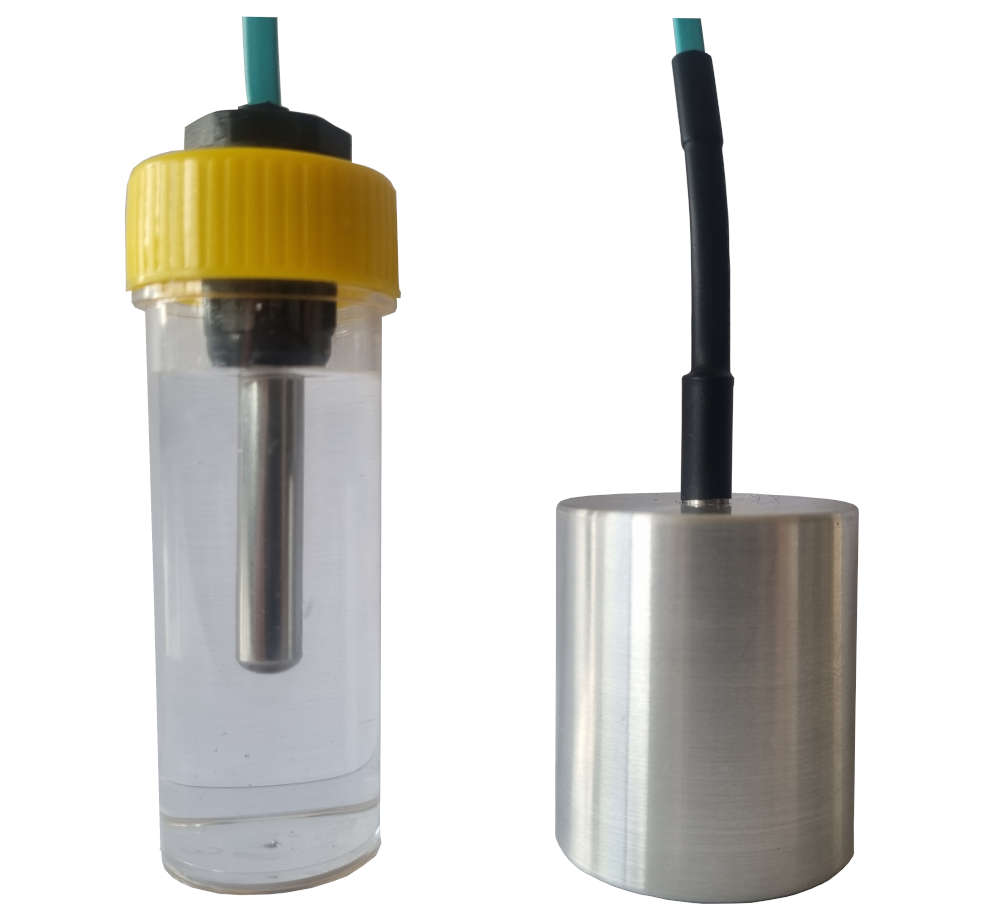 Temperature Sensor Buffer - Optional
Cost: $30 to $70
Mounting the sensor in some sort of temperature buffer is a good idea. The goal is to measure your product temperature, not the surrounding air temperature that usually fluctuates significantly, especially during defrost cycles and door open events. These fluctuations can trigger annoying false alerts. We supply Aluminium temperature buffers designed to emulate 30ml of water, enough to flatten the curve and greatly reduce false alerts. The LHT65N external temperature sensor fits perfectly inside our aluminium buffers and there is a 2nd thermowell for a reference sensor, making self-checks and verifications much easier, quicker, accurate and reliable.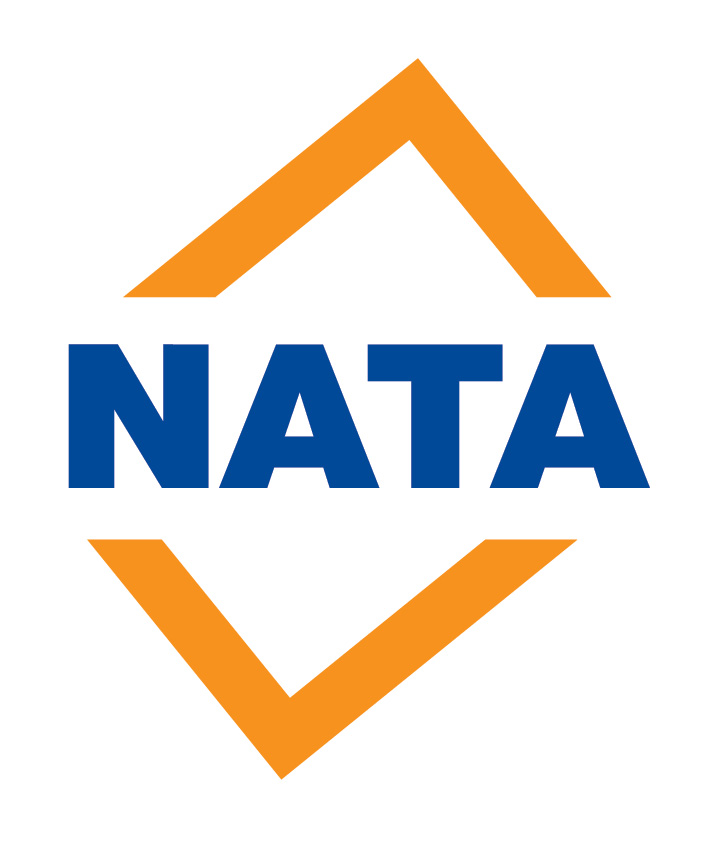 Sensor Calibration - Optional
Cost: $150-
By default, the temperature LHT65N sensors are accurate to at least 0.5°C which is more than adequate in most food safety applications, but depending on your requirements and regulatory obligations, the sensors may need to be calibrated and/or verified at a NATA facility so you can provide a certificate to inspectors upon request. Telemetry2U can provide calibration services prior to shipment with the calibration documents available on the cloud at any time.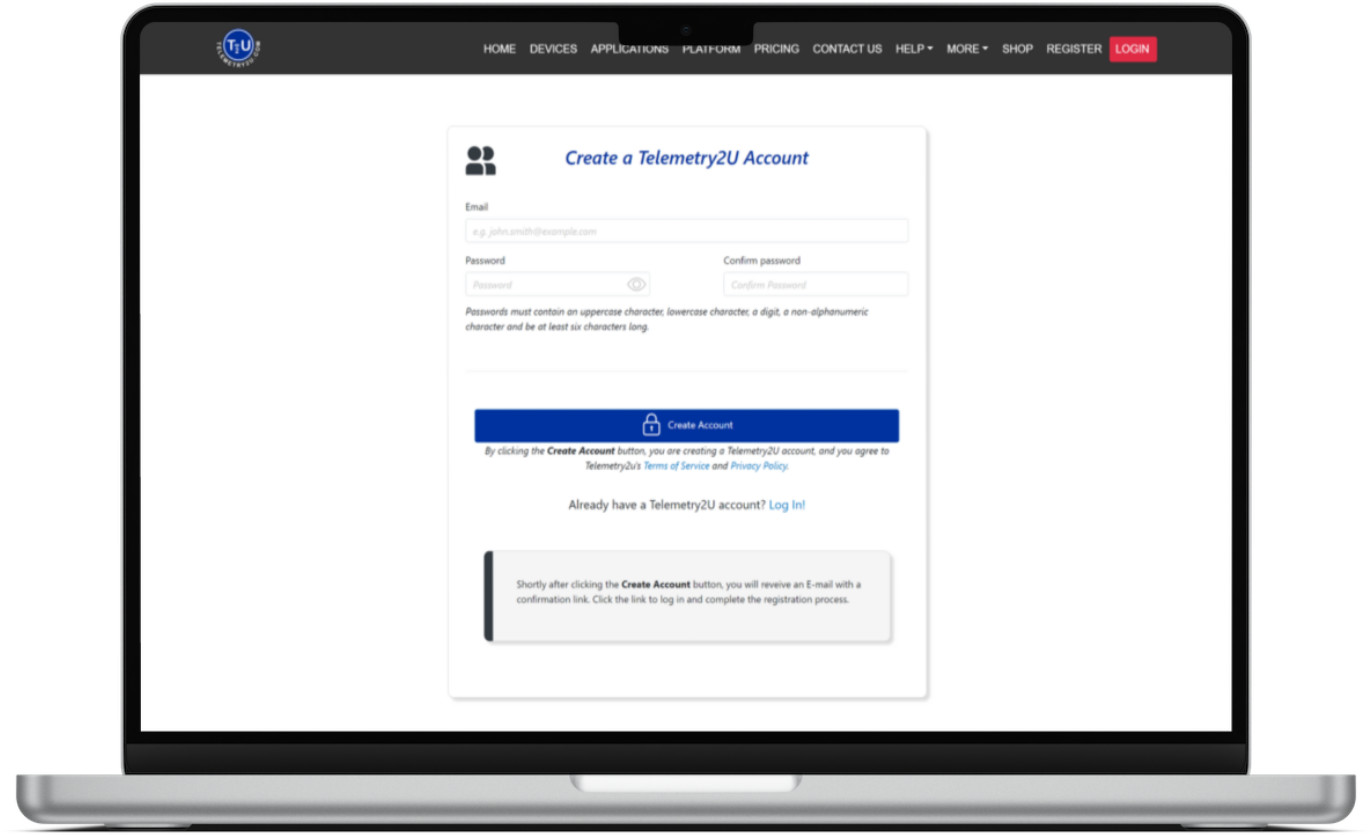 Sign-up and Start Adding Your Devices
Cost: $3 to $8 per month
Once you've got your hardware sorted, sign up to Telemetry2U and start adding your devices. We are all inclusive service with no third-party services required. Simply decide how much cloud storage is required for your application and sign up to a pay-as-you-go plan – no credit card required.
Basically, you can get started with T2U for under $400- upfront and as little as $3-/month/sensor. The initial setup is very straight forward, just follow our quick guide. With a small amount of technical experience, you'll be up and running within the hour and can rest assured knowing that your assets have never been better protected.
Alternatively, we can supply you with pre-configured hardware and set your account up for you. You'll pay a little more up front, but you'll save in the long run with cheaper cloud storage fees. This is a great option for larger applications with more that 5+ sensors. Contact us for a quotation.
You can see a working demo of Dragino LHT65 Temperature/Humidity sensor on Telemetry2U's IoT Platform.
More options with Telemetry2U
Once you have a LoRaWAN gateway in your kitchen or workplace, your options aren't just limited to cold storage solutions. There is a huge array of sensors on the market for all sorts of applications that can now be considered, including monitoring and controlling power to appliances and other devices ly from your smart phone, people counters, and security sensors just to name a few.
Telemetry2U is the one-stop solution for all you monitoring and remote-control needs. We combine all the required hardware and software all in one place - IoT technology has never been easier.