Loads of Hardware
There are 100's of quality LoRaWAN and NB-IoT products on the market that can cover nearly any IoT application. Browse just a fraction of the devices that Telemetry2U can work with.
Complete Solution
Telemetry2U offers a comprehensive solution, providing both network server and application server hosting. With no need for costly third-party services or integrations, setup becomes effortless.
Sophisticated IoT Platform
Visualise real-time sensor data on dashboards, charts and tables. Configure alerts when sensors drift. Control your devices remotely. Automate tasks. We offer an all-in-one IoT Solution.
We use leading technology
LoRaWAN is the nervous system for the Internet of Things (IoT). It's an extremely low power, wireless network capable of more than 10km range outdoors and hundreds of meters indoors. Create your own private LoRaWAN network by simply purchasing a LoRaWAN gateway.

NarrowBand-Internet of Things (NB-IoT) is a standards-based low power wide area (LPWA) technology developed to enable a wide range of new IoT devices and services. NB-IoT significantly improves the power consumption of user devices, system capacity and spectrum efficiency, especially in deep coverage.
Packed with Powerful Features
Real-Time IoT
Dashboards

Easily build custom dashboards and monitor real-time data and alerts with our user-friendly drag-and-drop interface. Plus, control your LoRaWAN devices with dashboard buttons and downlink commands from any device. Streamline your operations and make informed decisions with Telemetry2U.

Visualise
Historical Data

Keep your sensor data safe in the cloud with Telemetry2U - we store your data for up to 2 years. Create custom charts to easily view historical data and make sure everything is within your limits. Plus, our colour-coded reports clearly display table data that can be downloaded for your convenience.

Comprehensive
Audit reports

Get comprehensive audit reports emailed to you automatically with Telemetry2U. Our reports include a detailed overview of your sensors, complete with charts that show upper and lower limit lines, sensor statistics, alert and notification history, calibration data, and any annotations left on alerts.

Reliable
Alert System

Set up sensor alerts and loss-of-contact notifications with Telemetry2U's rule-based engine and filtering system. Receive alert notifications via Email, SMS, or interactive voice call. Our voice calls require a key press for acknowledgement and will persist until acknowledged.

Automation &
Task Scheduling

Use Telemetry2U to trigger downlink commands to any device based on sensor values, such as turning a pump on if soil moisture levels drop too low, or turning a light on if a PIR sensor is tripped. You can also set up time-based scheduled commands for an added level of automation.

Account
Management

Telemetry2U gives administrators complete control over all LoRaWAN devices and user access levels, ensuring secure and compliant operations. We comply with 21CFR Part 11 for electronic records and signatures, and require important tasks to be approved by 21CFR administrators.

NATA
Calibrations

Scale and calibrate any sensor input with Telemetry2U's 2-point or 3-point calibration, or add an offset for quick and easy calibration. For certain products, we can arrange a NATA calibration prior to shipment, and we also offer NATA traceable verifications that can be performed on-site.

Automatic
Data Recovery

Telemetry2U ensures you'll never miss a record with automatic polling of Dragino sensors with internal memory in the rare event of a network outage. Rest easy knowing you can always go back through your data and ensure everything stayed within your limits.

Dragino LHT65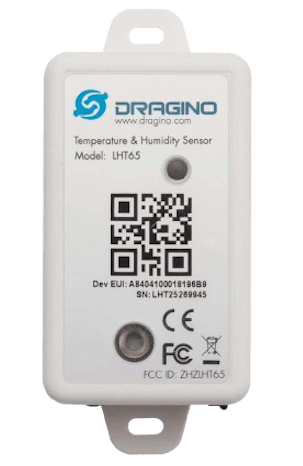 Temperature & Humidity with internal and external sensors
Dragino RS485LN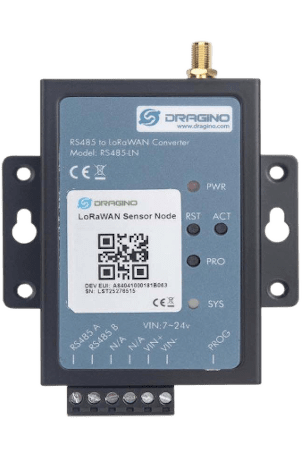 RS485/MODBUS to LoRaWAN converter - Unlimited sensor options
Dragino LT22222L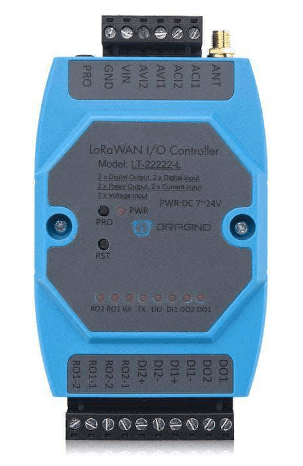 Input/Output Controller with various inputs and relay outputs
Dragino LGT92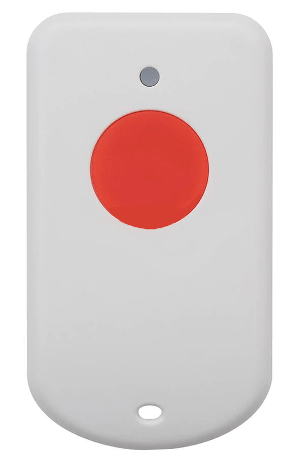 GPS/Motion Sensor with Accelerometer and panic button





Quickly Deploy IoT Applications
Thanks to the huge range of hardware, the potential IoT applications are practically limitless and can be deployed with minimal effort and set-up. Take a look at just a few of the IoT applications T2U has helped our customers launch.
Custom Hardware and Software Solutions
When it come to IoT applications, the main setback for most is the integration between the huge range of IoT sensors and the real world. This is where T2U comes in. We simplify this integration as much as possible so that you can control, measure and even automate tasks from a Smartphone or PC.
At Telemetry2U, we understand that off-the-shelf LoRaWAN sensors may not always meet the specific needs of every IoT project. That's why we offer a comprehensive solution to help connect a wider range of sensors. Our expertise extends to integrating sensors with interfaces such as:
RS485 MODBUS RTU
SDI-12 Output
Analogue Voltage Output
4-20mA Output
Digital/Counting Output
We provide end-to-end solutions, from sensor integration to power requirements, such as solar, and durable outdoor enclosures.
At T2U, we are a one-stop-shop for all your IoT needs. Our team of experts is equipped to handle custom and complex projects, with in-house electronics and programming expertise to bring your ideas to life.




Choose How to connect!
At Telemetry2U, we believe that IoT technology should be accessible to everyone, regardless of their budget or level of experience. To achieve this goal, we offer our services in two different formats. We're committed to providing you with a hassle-free experience, no matter which way you choose to go.
Contact Us
Get in touch with our support team at any time. We love to help